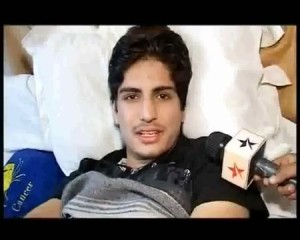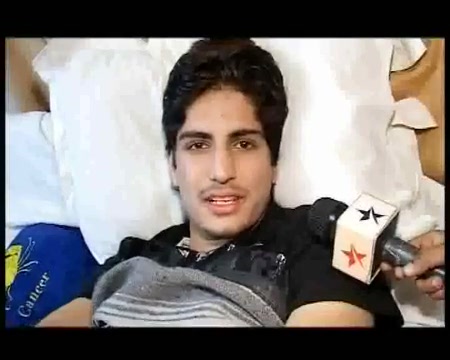 A dance performance (among the various others by other artists) that alluringly attracted the eyes of the various reporters of various news channels and prompted them to show in their entertainment bulletin could unexpectedly not find its place in the  2 hour long Mahaepisode of Tere liye.
The dance sequence of Rajat Tokas which was enticingly awaited by the fans to be telecasted was mercilessly chopped off by the editors. Moreover, in the haphazardly screenplayed Maha episode actors having nothing to do with the show, regardless of their low/negligible fan following, poor dance skills were given a generous opportunity by the Production house to perform…THE EDITORS COULDN'T FIND SPACE TO PUT IN RAJAT'S PERFORMANCE WHO WAS An INSEPARABLE PART OF THE SHOW.
Rajat Tokas who had finished the shooting of dance sequence inspite of sustaining severe injures on his back, was betrayed by the Production House's Editing Department. This was not the first instance hinting production house's bias towards other key actors of Tere Liye. Rajat (aka Robindo) had been given negligible screen space since the day of his entry.
Media sources say that Rajat Tokas is planning to quit the show." Well yes I am pondering the idea of quitting the show, but can't confirm anything as yet. I am a little confused at the moment. Also I have been told there are lot of things in store for me which I was told right in the beginning. I have just returned from the hospital so not in the right frame of mind." says disappointed Rajat Tokas in an interview on StarPlus.
Hope the Production House and Star Plus get sane soon to revive the falling TRPs of Tere Liye..
With inputs from RTW Member Tuhina.
Check more about this issue in RTW's Tere Liye Forum.