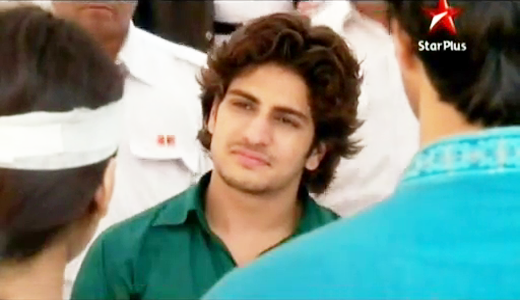 On 24th March 2011 10.00pm IST when most of the Indian viewers were busy celebrating India's triumph over Australia in World Cup 2011, it were just die-heart Rajat Tokas fans who were glued to their T.V. sets witnessing their heart throb Rajat bidding adieu to the show Tere Liye in the last episode for his character Robindo. All these months when Tere Liye had been on air, Rajat Tokas fans had kept craving to see their superstar more and more in the serial which didn't quite happen due to the writer's lack of wits giving a mundane and abrupt end to yet another Ekta Kapoor soap.
In yesterday's (24th March) Tere Liye episode, it was just Robindo and Robindo around. The young yet veteran actor Rajat Tokas once again made the world witness his acting prowess, giving almost all the scenes flawless making the character connect directly to audience's soul. The way he finished the episode majestically saying those heart-felt words "Mauli, Tere Liye" made the moment immortal in minds and hearts of not only just Rajat fans but one and all viewing Tere Liye.
Though the Rajat fans round the globe might not be quite quenched with Rajat's character Robindo's satiating his part in the story in Tere Liye and wrapping up, they will still be satisfied with the fact that their hero ended his part in the show giving a life-time memorable scene for them to cherish. It would not be an overstatement rather would be perfectly apt to say that Robindo's dialogue "Tere Liye" was less for Mauli and more for Rajat Fans round the globe.
Rajat Tokas World salutes Rajat for his wondrous performance in Tere Liye and wishes his quick return in yet another enchanting venture.
Missed Rajat's last episode in Tere Liye? No worries. See it again with all exciting discussion only @ Rajat Tokas World's Tere Liye Forum.