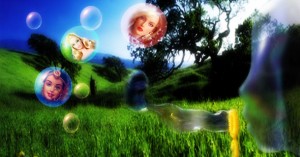 Warning
: Illegal string offset 'status_txt' in
/home4/rajattok/public_html/rtw/wp-content/plugins/share-and-follow/share-and-follow.php
on line
1168
Warning
: Illegal string offset 'status_txt' in
/home4/rajattok/public_html/rtw/wp-content/plugins/share-and-follow/share-and-follow.php
on line
1151
Warning
: Illegal string offset 'status_txt' in
/home4/rajattok/public_html/rtw/wp-content/plugins/share-and-follow/share-and-follow.php
on line
1168
Warning
: Illegal string offset 'status_txt' in
/home4/rajattok/public_html/rtw/wp-content/plugins/share-and-follow/share-and-follow.php
on line
1151
Warning
: Illegal string offset 'status_txt' in
/home4/rajattok/public_html/rtw/wp-content/plugins/share-and-follow/share-and-follow.php
on line
1168
Warning
: Illegal string offset 'status_txt' in
/home4/rajattok/public_html/rtw/wp-content/plugins/share-and-follow/share-and-follow.php
on line
1151
Warning
: Illegal string offset 'status_txt' in
/home4/rajattok/public_html/rtw/wp-content/plugins/share-and-follow/share-and-follow.php
on line
1168
Warning
: Illegal string offset 'status_txt' in
/home4/rajattok/public_html/rtw/wp-content/plugins/share-and-follow/share-and-follow.php
on line
1151
Warning
: Illegal string offset 'status_txt' in
/home4/rajattok/public_html/rtw/wp-content/plugins/share-and-follow/share-and-follow.php
on line
1168
Warning
: Illegal string offset 'status_txt' in
/home4/rajattok/public_html/rtw/wp-content/plugins/share-and-follow/share-and-follow.php
on line
1151
Warning
: Illegal string offset 'status_txt' in
/home4/rajattok/public_html/rtw/wp-content/plugins/share-and-follow/share-and-follow.php
on line
1168
Warning
: Illegal string offset 'status_txt' in
/home4/rajattok/public_html/rtw/wp-content/plugins/share-and-follow/share-and-follow.php
on line
1151
Warning
: Illegal string offset 'status_txt' in
/home4/rajattok/public_html/rtw/wp-content/plugins/share-and-follow/share-and-follow.php
on line
1168
Warning
: Illegal string offset 'status_txt' in
/home4/rajattok/public_html/rtw/wp-content/plugins/share-and-follow/share-and-follow.php
on line
1151
Warning
: Illegal string offset 'status_txt' in
/home4/rajattok/public_html/rtw/wp-content/plugins/share-and-follow/share-and-follow.php
on line
1168
Warning
: Illegal string offset 'status_txt' in
/home4/rajattok/public_html/rtw/wp-content/plugins/share-and-follow/share-and-follow.php
on line
1151
Rajat Tokas World presents for the first time the most loved affair for all its angels, Miss Rajat Tokas World 2010 – Beauty Pageant.  This contests will be conducted like any other beauty contest not limited to being beautiful only. Our Environment in which we live is the most precious for our lives but unfortunately we have left no stone unturned to destroy it. Miss RTW 2010 beauty pageant will be a way to raise awareness about importance of conserving our environment.
There will be various rounds in the entire contest. We invite all ladies of Rajat Tokas World whatever age they are. A teenie or a young lady or even oldies , school going college going or working young lady. It does not matter to us. Wwe would love to see each one participate.
The contest starts in first week of April and will run for around a month. Currently registrations are open and the registration forms can be downloaded from the following link:
http://www.4shared.com/file/239205643/62fa7393/appli_form.html
We promise a full month of non stop entertainment of your lives. Fill in the registration form and send us by email to miss_rtw@yahoo.com no later than April 5, 2010. Good luck, stay stylish and beautiful.
More details can be obtained from
http://rajattokasworld.com/smf/index.php/topic,8990.0.html
Besides we have the regular sparkling members of the month contest for various forums, Fabulous Fan fiction, video mix and siggie of the month contest too. Awaiting for your active participation in these exciting activities.