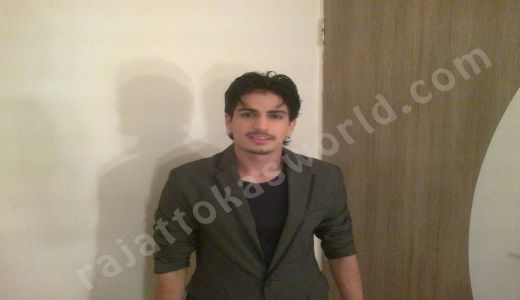 Warning
: Illegal string offset 'status_txt' in
/home4/rajattok/public_html/rtw/wp-content/plugins/share-and-follow/share-and-follow.php
on line
1168
Warning
: Illegal string offset 'status_txt' in
/home4/rajattok/public_html/rtw/wp-content/plugins/share-and-follow/share-and-follow.php
on line
1151
Warning
: Illegal string offset 'status_txt' in
/home4/rajattok/public_html/rtw/wp-content/plugins/share-and-follow/share-and-follow.php
on line
1168
Warning
: Illegal string offset 'status_txt' in
/home4/rajattok/public_html/rtw/wp-content/plugins/share-and-follow/share-and-follow.php
on line
1151
Warning
: Illegal string offset 'status_txt' in
/home4/rajattok/public_html/rtw/wp-content/plugins/share-and-follow/share-and-follow.php
on line
1168
Warning
: Illegal string offset 'status_txt' in
/home4/rajattok/public_html/rtw/wp-content/plugins/share-and-follow/share-and-follow.php
on line
1151
Warning
: Illegal string offset 'status_txt' in
/home4/rajattok/public_html/rtw/wp-content/plugins/share-and-follow/share-and-follow.php
on line
1168
Warning
: Illegal string offset 'status_txt' in
/home4/rajattok/public_html/rtw/wp-content/plugins/share-and-follow/share-and-follow.php
on line
1151
Warning
: Illegal string offset 'status_txt' in
/home4/rajattok/public_html/rtw/wp-content/plugins/share-and-follow/share-and-follow.php
on line
1168
Warning
: Illegal string offset 'status_txt' in
/home4/rajattok/public_html/rtw/wp-content/plugins/share-and-follow/share-and-follow.php
on line
1151
Warning
: Illegal string offset 'status_txt' in
/home4/rajattok/public_html/rtw/wp-content/plugins/share-and-follow/share-and-follow.php
on line
1168
Warning
: Illegal string offset 'status_txt' in
/home4/rajattok/public_html/rtw/wp-content/plugins/share-and-follow/share-and-follow.php
on line
1151
Warning
: Illegal string offset 'status_txt' in
/home4/rajattok/public_html/rtw/wp-content/plugins/share-and-follow/share-and-follow.php
on line
1168
Warning
: Illegal string offset 'status_txt' in
/home4/rajattok/public_html/rtw/wp-content/plugins/share-and-follow/share-and-follow.php
on line
1151
Warning
: Illegal string offset 'status_txt' in
/home4/rajattok/public_html/rtw/wp-content/plugins/share-and-follow/share-and-follow.php
on line
1168
Warning
: Illegal string offset 'status_txt' in
/home4/rajattok/public_html/rtw/wp-content/plugins/share-and-follow/share-and-follow.php
on line
1151
"Everything is Destined", says Rajat Tokas in a candid chat with Rajat Tokas World.
In an exclusive interview with his Official Fansite Rajat Tokas World on its 2nd Year anniversary, Rajat talks about Life, Work,Philosophy,Fans and more. Rajat Tokas World gave an exclusive chance to its members to ask questions to their heartthrob Rajat Tokas. We sorted out some questions randomly, gave them to Rajat to which he replied amicably.
Questionnaire
1.By FAN NO.1
Anytime in future….Will u ever be able to fall in love with a fan of yours??
Answer: Can't Say, anything can happen.
2. By Fan No.1
"Why have you accepted a show where u are hardly given any importance…?? After super hit lead roles as "Veer",,"Prithvi"..a show like Tere Liye…where you are repeatedly sidelined.."
Ans: When I was offered Robindo, I was given a completely different description about Robindo. Robindo then was a very important character holding a lot of importance in the storyline. But unfortunately things didn't turn up as expected and narrated. Yes, there were some issue in this regards, but now they're solved and things are better now. Robindo is an important character in Tere Liye. And I accepted Robindo, because its completely different from Prithvi and Veer. You will see me doing things which I have never done as Prithvi, Veer or Keshav Pandit. I want to offer something very different to my fans, and yes Robindo is something really different.
3.By Tuhina
Would you like to participate in any kind of reality show..??
Ans: Depends upon the show. Cannot say right now. I was offered some, but I didn't accept any.
4.By Shweta
Such compliment given by one of your fans which u liked most?
Ans: The Best compliment I've ever received is that there's an intensity and dedication in my scenes which eventually can be seen.
Would you like to work with mugdha again?
Ans: Yes, I don't mind at all. She has been a good co-star.
5.By Rafia & Sanchita
Which is the favorite scene of your acting career?
Ans: The best scene I ever did according to me was the one in which I cried a lot as Prithvi when my father(in PRC) died. Also one more scene close to me is the one in which I save Dharam from execution in DV.
6.Nithi
Do you believe in God?
Ans: Yes I do believe in God. I believe God has fixed a time for everything. Anything and Everything happens, when it is destined to happen. I have many a times realized that things dont go as you want them to go, so like its no point in thinking much. Just leave the things upto God, and they will happen when they're destined to.
7.By crazyforrajat
Do u hav any crush on any of ur fans in rtw? If you have den please name her.
Ans: No, Infact I have a crush on all my fans. I love them very much. Whatever I am today, Its because of their love, support and prayers. I love of all them very much..
8.By Nitu
Its almost 2 years for RTW now, do u have any good or bad memories , experience or incidents with RTW , which are close to your heart or that have occurred with you would you like to share any ?
Ans. The best thing I feel about RTW is it makes me feel that all R'ians are with me always. It's all togather a great feeling being on RTW, feels oneness with all fans.
---
Here, we end this anticipated interview of our star Rajat Tokas. Stay tuned to Rajat Tokas World.com, the Ultimate junction for Die Hard Rajat Tokas buffs